Our laboratory is located at the Department of Drug Science of University of Pavia
Viale Taramelli, 12
27100 Pavia (PV)
Italy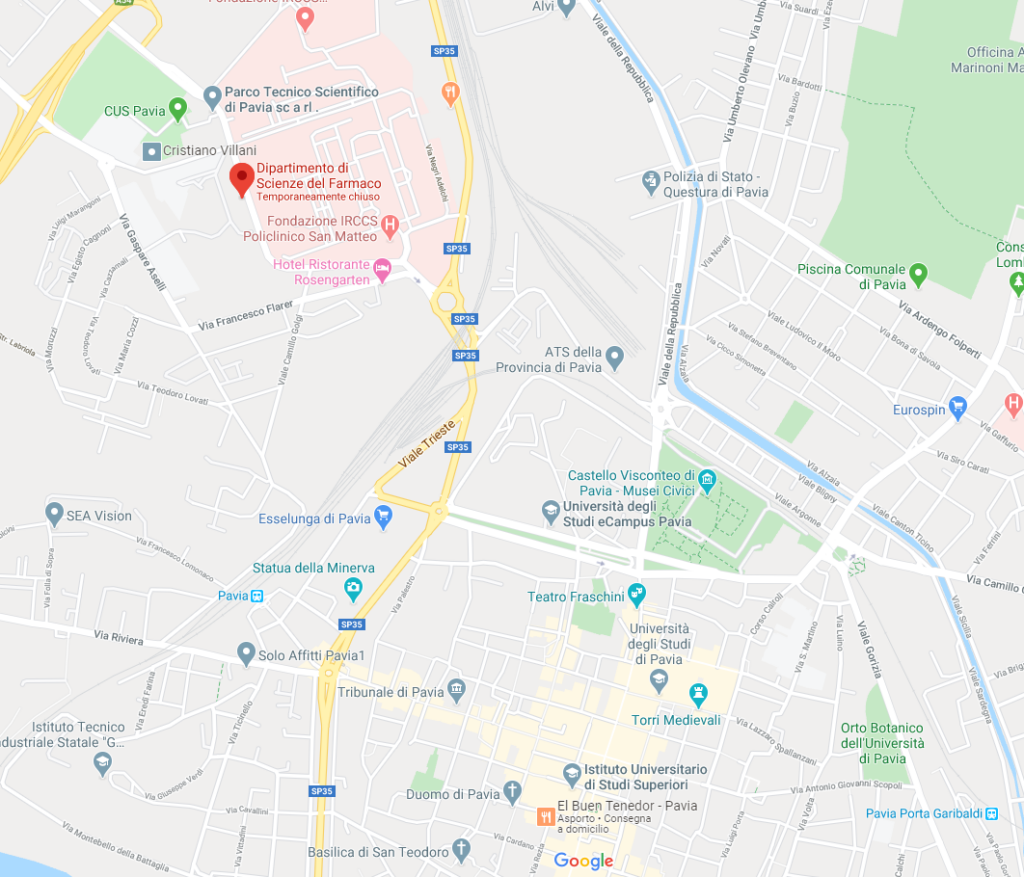 BY TRAIN
Pavia is easily accessible by train from Milan. The train journey from the Central Station of Milan takes around 30 minutes. The Pavia train station is in Piazzale della Stazione. To reach the Department of Drug Science from the train station, you could take the bus no. 3 (direction: Del Colombarone) or 7 (direction: Maugeri) to "Taramelli/Forlanini" stop.
By foot, the Department is accessible by walking for around 10 minutes.
BY CAR
The Department of Drug Science can be easily reached from Milan through the A7 (Milan-Genova) motorway, (direction: Genova, exit: Bereguardo). In addition, the Department can also be reached through the A1 motorway (exit: Piacenza sud) than A21 (Torino-Brescia; direction: Torino, exit: Stradella-Broni).